Micromax unveiled the Yu on November 18th and announced it's partnership with Cyanogen Inc. It is now selling the phone in India exclusively on Amazon.in and here are my first impressions and whether it is a good phone to buy or not.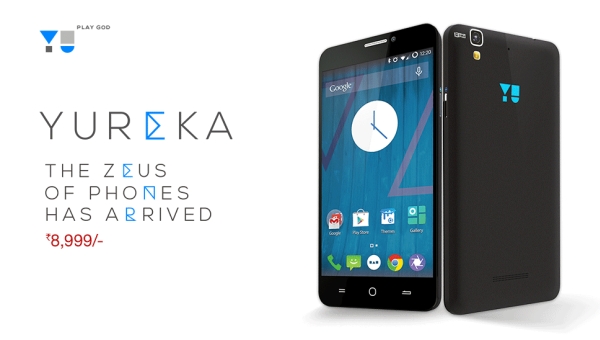 Think about the Oneplus One and it's bang for the buck, and double it. Yes, the Micromax Yu is so cost effective. Priced at just Rs 9000 (~142$), it offers a Qualcomm 64 bit Octa core processor, an Adreno GPU and 2 GB of RAM. Despite of this, there are some cons which are acceptable for the price.
Micromax has the official rights to sell phones with Cyanogen OS in India and this lead to the controversial lawsuit with Oneplus, whose One is also sold in India exclusively on Amazon. However, the Delhi High Court lifted the ban on sales on the OPO in India on 24th December, 2014.
Full Specs:
Quallcomm Snapdragon 615 64-bit Octa core CPU
Adreno 405 GPU
2 GB DDR3 RAM
5.5" 720p display (267 ppi)
Dual Sim: 4G + 3G
Cyanogen OS 11 (4.4.4 KitKat)
13 MP Primary and 5 MP Secondary Camera
2500 mAH Battery
Pros:
Low price
LTE compatibility for Indian Service Providers
Rooted out of the box
4G + 3G dual sim
Qualcomm CPU and GPU (more reliable than MediaTek)
Cons:
Battery too small for 5.5" phone
Pixel Density low for today's standards
There are not many cons and as I told above, the cons can be overlooked considering the price tag.
For me, this phone is a good buy for customers who need dual sim but because of lower availability, I would recommend the Moto G 2nd Gen for people who need to buy a good dual sim phone urgently. Also, with 4G on the horizon for India, it would be good to buy a LTE enabled phone.
That's all guys, thank you for reading! If you liked this article, follow me or our official page on Google+ so that you will be one of the first ones to know whenever we post more awesome content like this! :D